The past weekend we visited Aarhus in Denmark and the danish doll convention DollConDK run by Danske BJD Entusiaster. We had a wonderful time. The market area was filled with wonderful things and the exhibition was very impressive. The hole place was dripping with talent and packed with friendly people.
We had our own talble in the market area, selling a few things.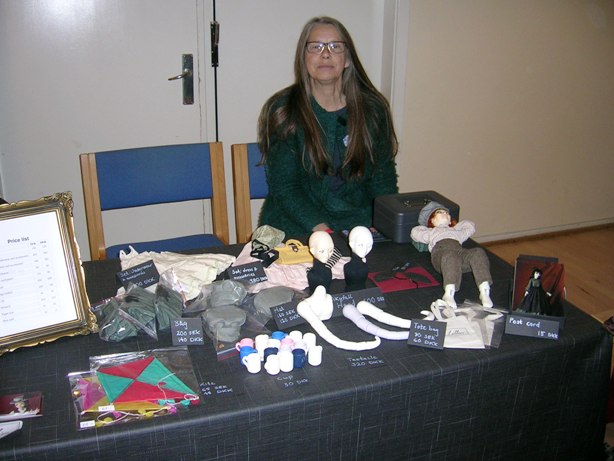 Here you see JennyM attending the table.
We both had dolls from our private collections on display in the exhibition and to my great delight (and surprise) I won fist prize in the MSD category with this display: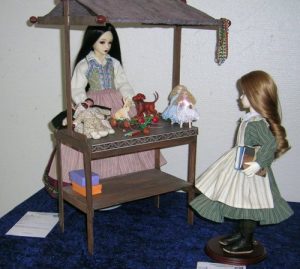 The doll on the left is the one that won the prize. She is an Iplehouse Tania dressed in a traditional oufit from c:a 1900 from the region in Sweden that I'm from.
A big thank you to everyone involved with this convention and a big Hello to everyone I met there!
/Lillith